Hanover Music - Mr. Busath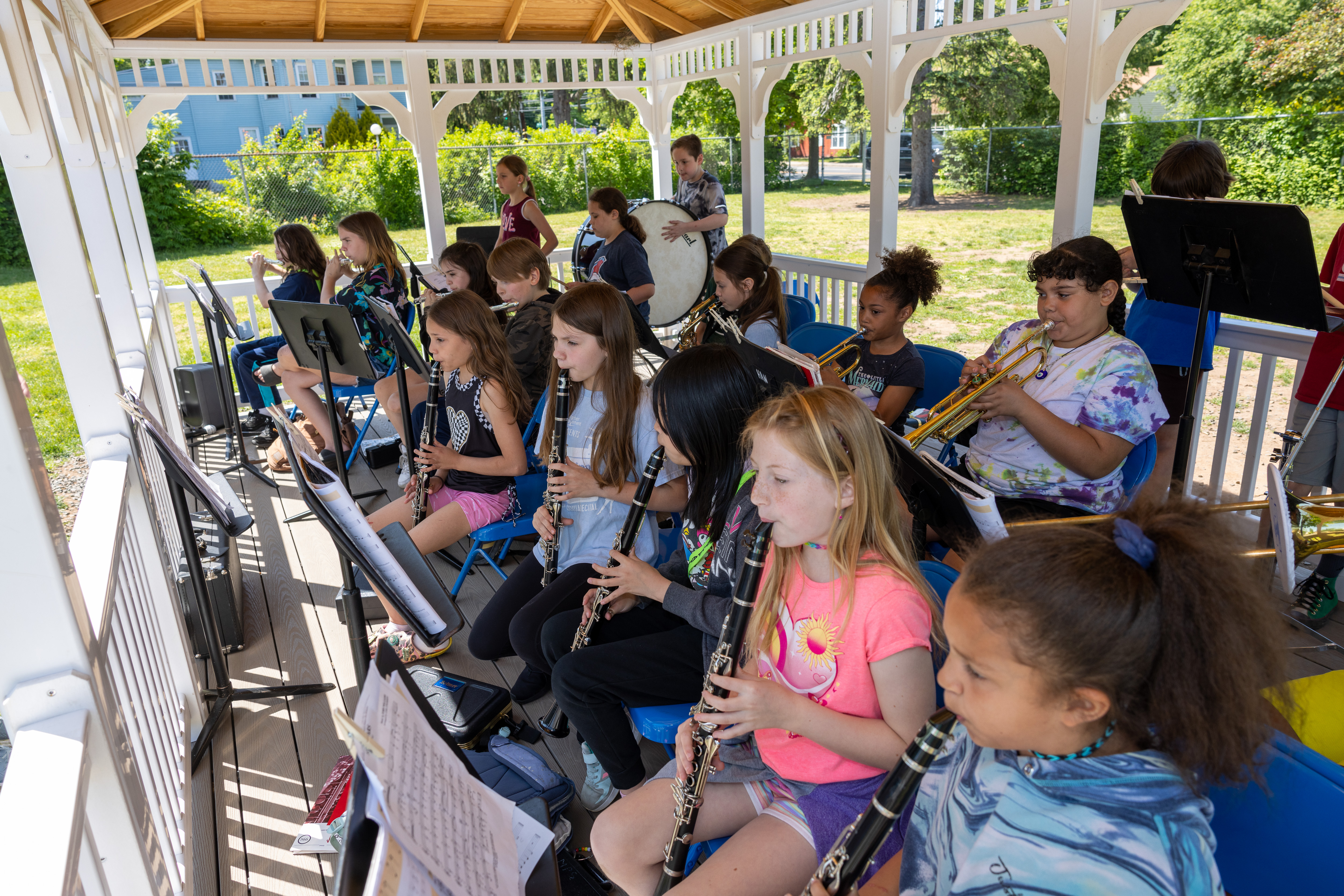 Hanover Performing Arts
The Hanover Performing Art Department offers many different programs, the Hanover Stage Drama Club, the Hounds Rock Band, the Hanover Concert Band, Orchestra and Chorus. Each group meets for 30-60 min, some during the school day, some after school. The Rock Band, Concert Band, Chorus and Orchestra are open to 4th and 5th Graders. The drama club is open to 1st - 5th grades and puts on a musical every year.
Hounds Chorus
Auditions for the Hanover chorus are held in mid-September. To audition for the Hanover Chorus each student must prepare a small selection of a school appropriate song so showcase their ability to sing. This group can have up to 45 students participating and is open to 4th & 5th Grade Students.
The Chorus performs at the Veteran's Day Assembly, Christmas in the Village (City of Meriden), at the Meriden Chorus Festival (5th Grade only), at the Spring Concert, AND MORE!
Hounds Rock Band
Auditions for the Hound Rock Band are held in late-September. This is an after school program. To audition for the Hounds Rock Band each student must prepare a selection to play on an instrument. If the student doesn't play an instrument or isn't currently taking instrument lessons, they will be able to play on a hand drum or their recorder (from third grade). They will have to demonstrate the ability to play complex rhythms and repeat back rhythms played to them. Depending on skills and talent the instruments available in this group are Drums, Bass Guitar, Guitar, Ukulele, Piano and Vocals. This is a small group of 5-7 students.
Hanover Stage Drama Club
The drama club is open to 1st - 5th grade students. This year we are producing Frozen Kids! This is an after school program is headed by:
Director - Mrs. Lindsay Porter
Music Director - Mr. Chad Busath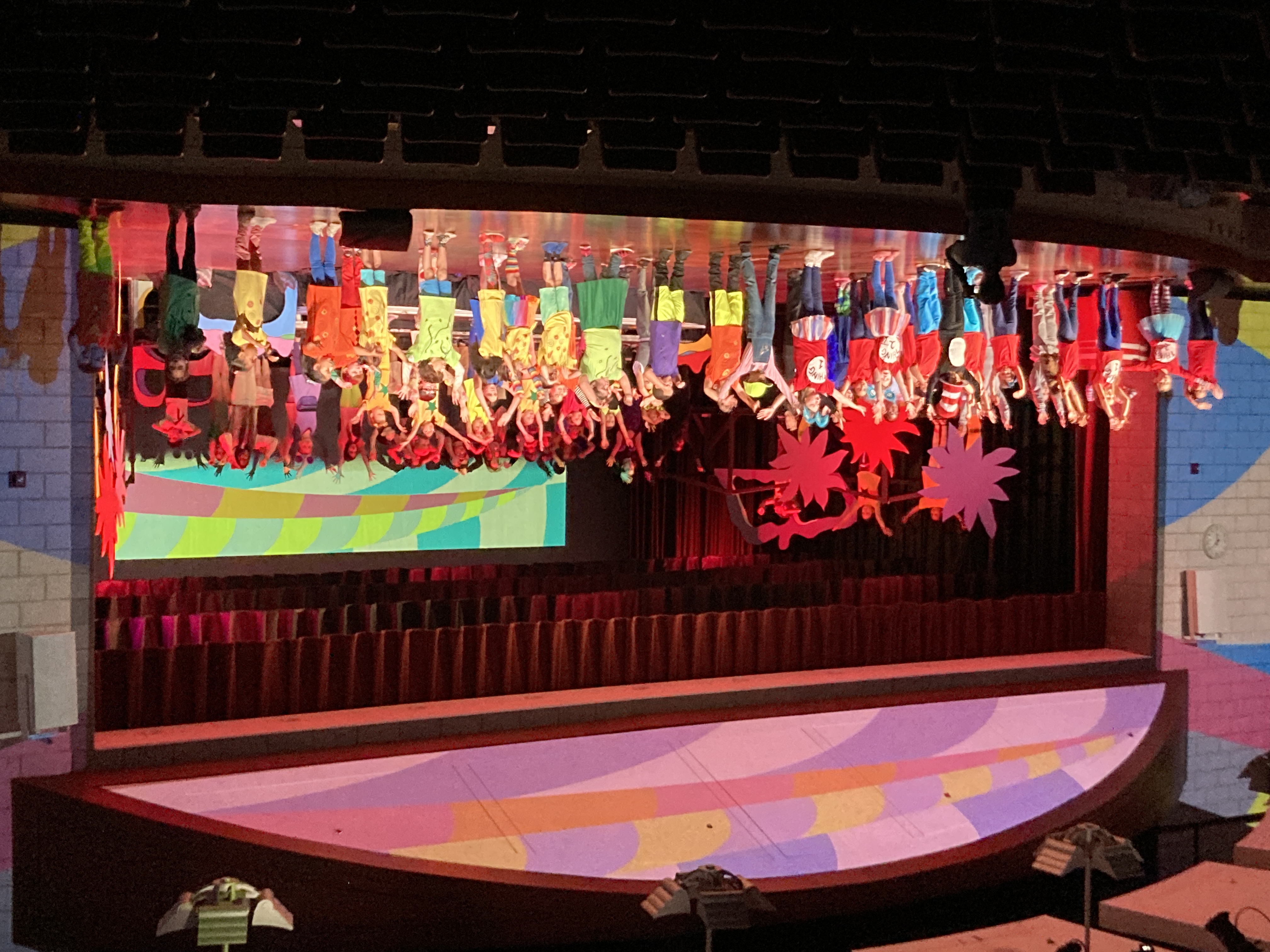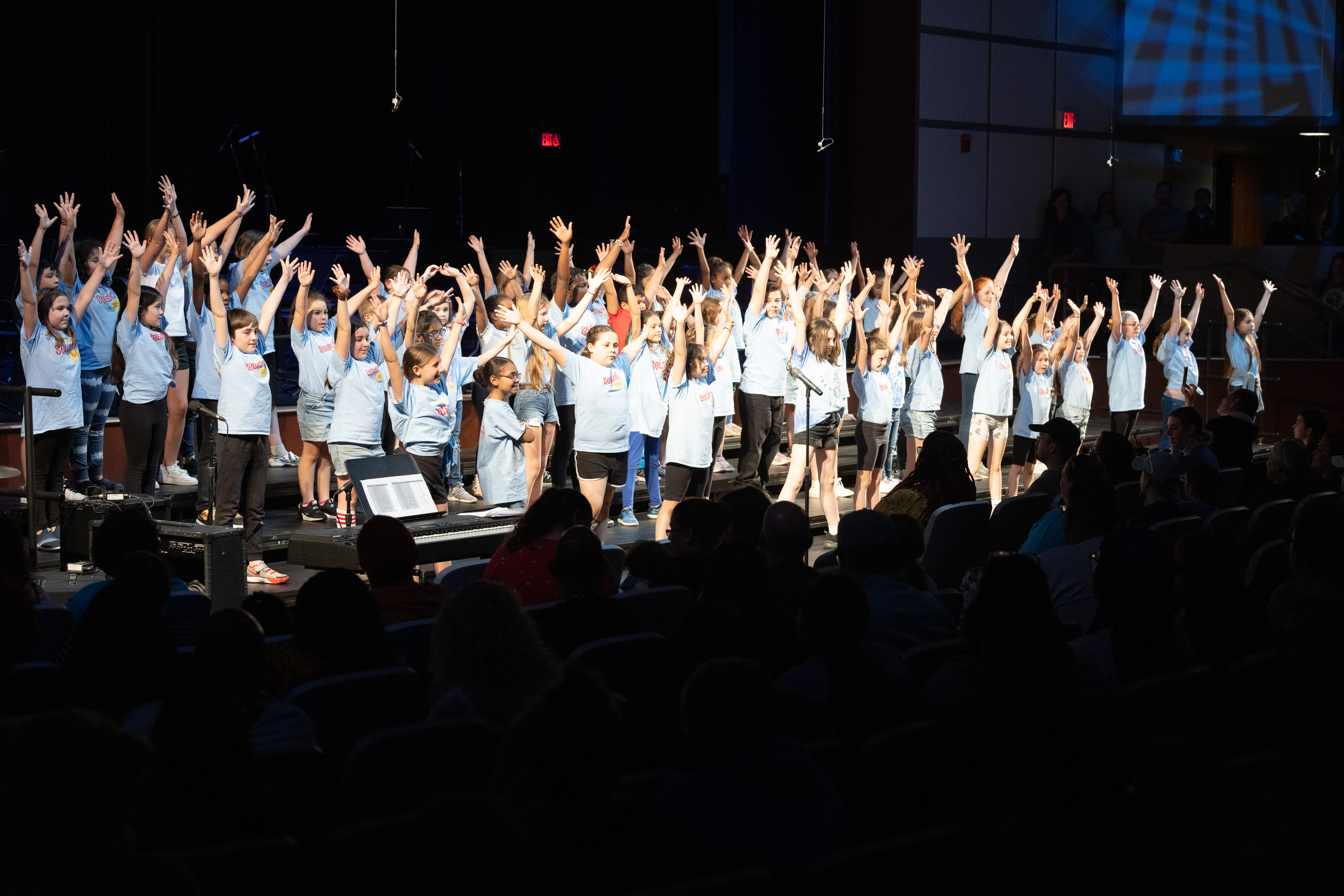 Hanover Band and Orchestra
The Hanover Concert Band and Orchestra are made up of 4th and 5th grade students that take instrument lessons during the school day at Hanover Elementary. Each group plays at their concerts during school and can also have the opportunity to play at the Band and Strings Festivals (5th grade players only for the festivals). You can find out more information here on how to be a part of these amazing groups. At the bottom of the web page there is a button to register.
https://www.meridenarts.com/general-information/instrumental-music-information/
4/10/20 The Chorus and Rock Band Debut the Hanover School Song!
5/24/20 The 5th Grade Talent Show Makes the news!
6/9/20 The Chorus sings "A Million Dreams to send the school off for summer break.
6/15/22 The Hanover Hounds Rock Band Films their music video!!
5/26/23 The Hanover Band plays Concert in the Park for kindergarten classes