Lincoln Middle School Music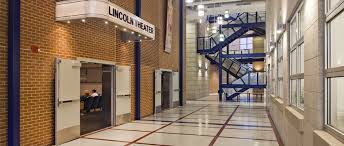 LMS Ensemble Classes Music Presentation (Click this)
Lincoln Instrument Pick up/Drop off and Virtual Summer Music Camp
It is HIGHLY ENCOURAGED that you pick up your instrument for summer practice. Call the Lincoln Middle School office and they will happily let you in!
Virtual Summer Music Camp (Open to any incoming or current Lincoln Music Student)
Lincoln musicians!!
Are you looking for something fun to do this summer? Would you like to see your friends? Do you play an instrument or sing and want to get better? If this sounds like you, join the "Lincoln Middle School Virtual Summer Music Camp"!
The Lincoln Music Department is excited to offer this experience to incoming and current Lincoln Middle School students. The goal of this program is to engage students in the arts throughout the summer. This program is designed to be informative, faster paced and FUN. Camp sessions are once or twice a week for 30 minutes.
This camp is an amazing way for students to engage with their classmates and prepare for music in middle school. No matter your ability level, you will learn something while having fun. We will all be stuck inside anyway! If you are interested in participating, please read the document on the left under the title "Virtual Summer Music Camp". We have google classrooms set up with information. Once you have joined the classroom, read the posts! If you have any questions, contact your music teacher.
Music Camp Google Classroom Codes
Band: 5zy27qy
Strings: i57x5j7
Chorus: 3b5qzat
We hope to see many of your faces this summer. We are excited for the road ahead!
Musically,
Mr. Gray, Ms. Kevorkian, Mr. Renner
6th, 7th, and 8th grade Band
6th, 7th and 8th grade World Music Drumming and Applied Music
For information about the Lincoln Middle School Band, please visit: https://lincolnmsband.weebly.com/
6th, 7th, and 8th grade Strings/Orchestra
6th, 7th, and 8th grade World Music Drumming and Applied Music
6th, 7th, and 8th grade Chorus
6th, 7th, and 8th grade Applied Music