Orchestra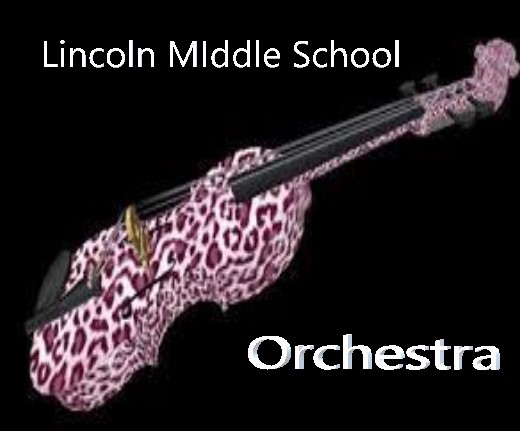 Director: Mr. Mark Renner

The Lincoln Middle School Orchestra program is comprised of sectional grade-level strings classes and a combined grade level orchestra . Ensemble rehearsals and small group lessons are a part of the student's performance experience. Students who have played in elementary orchestra or who are interested in playing for the first time should consider signing up for this great educational experience.
This group is made up of string players in the 6th, 7th, and 8th grades. Students in this group play violin, viola, cello, and upright bass. If you are entering as a violin player you may talk to your teacher about playing viola, cello, or bass.
Instruments are provided on a rental basis from the district at a minimal cost.
If you are entering the 6th grade, have not yet played an instrument, and are interested in joining the strings program, please speak to or contact Mr. Renner. This group meets all year long and performs in both the Winter and Spring Concerts as well as various other events and competitions.
HOW TO JOIN
All students are invited to be a part of instrumental music at Lincoln Middle School. It is important to sign up for Strings/orchestra during the end of your 5th grade year (if you are currently in elementary school), or at the very beginning of the school year in grades 6 through 8. If you are interested in joining the Strings/orchestra program, it is strongly recommend that you email Mr. Renner to be sure you are on my roster. Please contact me with any questions you may have.
Mr. Renner
mark.renner@meridenk12.org